Dr Jacky Fa, BOHDsc GradDip (Griffith), Dentist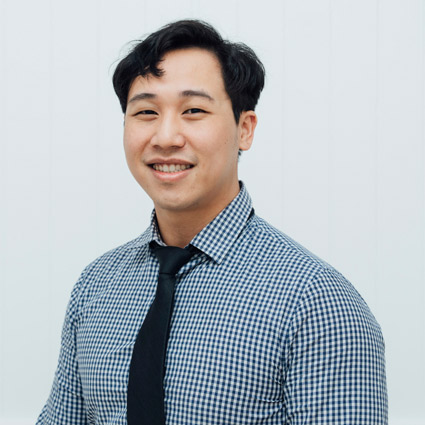 Having grown up in Queensland, Dr Jacky Fa qualified for a Graduate Diploma of Dentistry from Griffith University in 2015. He spent a couple of years working in the private dental sector on the Gold Coast and then in Melbourne CBD where he had the privilege to work alongside skilled colleagues and specialists.
In 2020, Dr Fa brought his experience and passion for dentistry here in Toowoomba where he joined the team at Access Dental Services. He enjoys taking a multi-faceted approach to dentistry that considers all aspects of clinical treatment to achieve optimal results.
Staying Abreast of the Latest in Dentistry
To continue to provide the best treatment for all his patients, Dr Fa keeps himself up to date with the latest dental procedures by attending professional development courses. Currently, he is undertaking a three-year course that integrates sleep dentistry and airway analysis in modern-day orthodontics. Most importantly, Dr Fa understands that dental treatment can be quite daunting for patients. He takes care to spend time educating and explaining procedures so that his patients are comfortable and at ease.
EXPLORE OUR SERVICES »

Book an Appointment
Contact us today to schedule an appointment with Dr Fa!


Dr Jacky Fa | 07 4638 2744