Dr Nishay Ratanjee, BOHDsc, MDent (Griffith), Dentist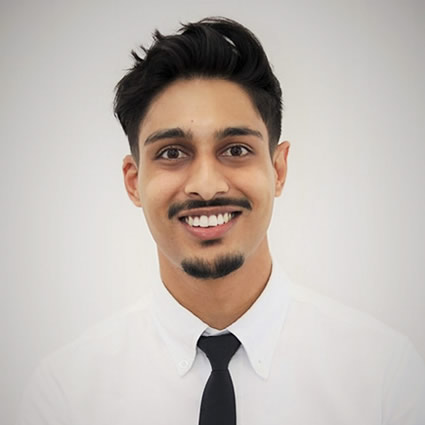 Dr Nishay Ratanjee graduated with a Master of Dentistry from Griffith University. Originally from New Zealand, he moved to Brisbane where he completed high school before attending University on the Gold Coast. During this time, Dr Ratanjee has participated in volunteer opportunities in Sri Lanka and enjoys developing meaningful relationships with patients and colleagues from all walks of life.
Providing Comfortable Care
Dr Ratanjee strives to deliver quality dental care with a gentle approach, ensuring that his patients are as comfortable as possible. He is passionate about all areas of dentistry, with special interests in oral surgical and general restorative procedures. He is always looking at ways to further develop his skills as he grows his career.
In his spare time, Dr Ratanjee enjoys soccer, golf and travelling.
EXPLORE OUR SERVICES »

Book an Appointment
Contact us today to schedule an appointment with Dr Ratanjee!

Dr Nishay Ratanjee | 07 4638 2744