About Access Dental Services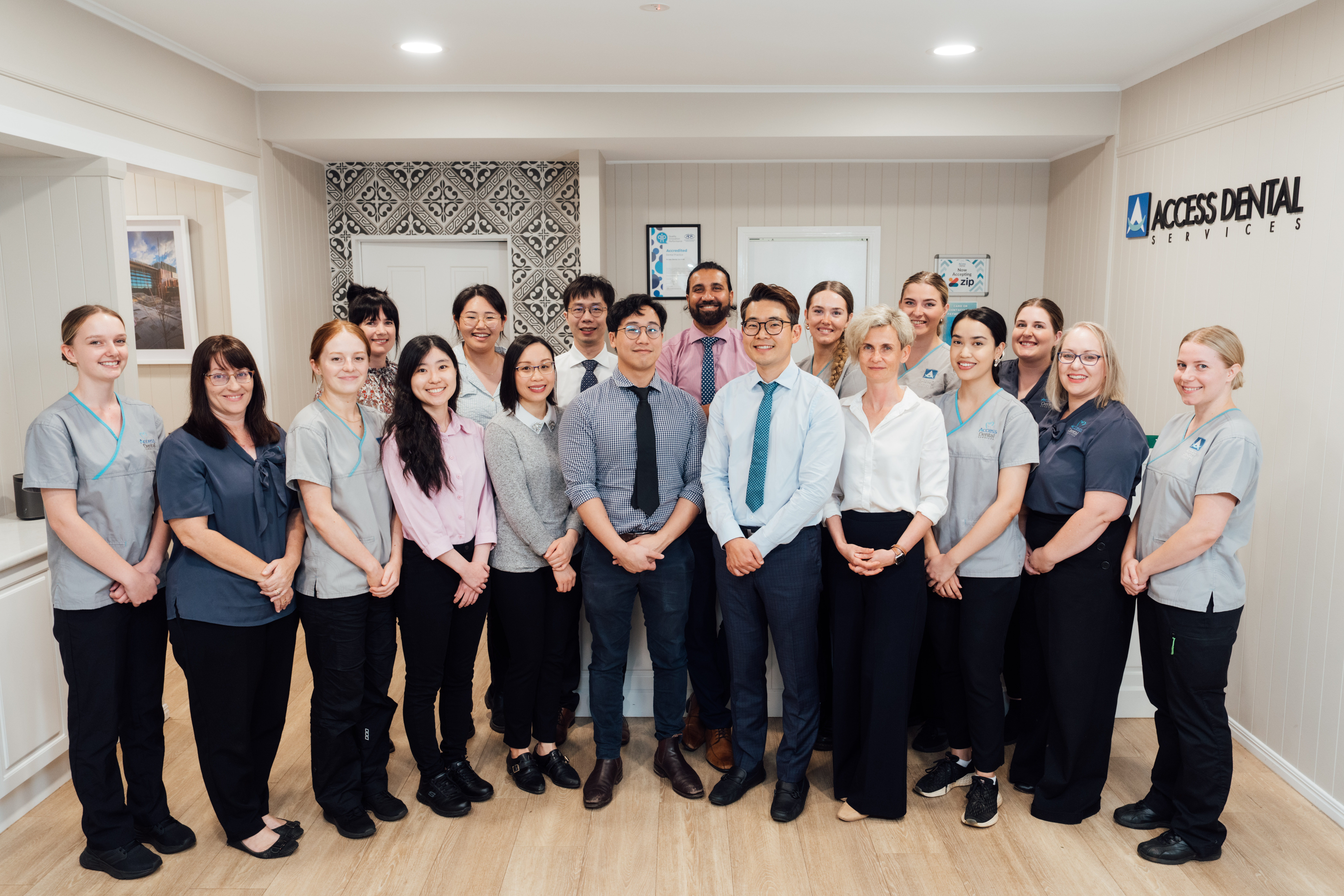 Access Dental Services was established in 2003 to serve the Toowoomba community with quality dental care. Though our team has grown over the years, one aspect remains unchanged: our commitment to providing comprehensive care at affordable prices.
In our heritage-listed building, you'll get a homely feeling from the moment you enter. With our highly qualified staff, you can choose from a range of dental treatments, from simple checkup and cleans to more complex services such as implants, orthodontics and more.
Our Vision
Become the leader in the dental industry to inspire every dental practice in the world
Our Mission
Consistently provide the highest levels of dental care and patient management to achieve the best patient experience and improve the patient's quality of life
Provide the best environment for both patients and employees to be part of
Continue to improve and evolve by learning, training, dreaming and transforming
Become a leading role in supporting the communities in need
Recognise and reward employees for their workmanship and achievement
Our Core Values
Comprehensive
Integrity
Community
Inspire
Serve
State-of-the-Art Digital Dentistry
At our clinic, you'll have access to the best of modern dental technology, which includes digital dentistry. Our patients love digital dentistry because it makes their visits convenient. With precise digital dentistry, we can complete crowns in a single visit, do 3D mockups for smile makeovers and perform keyhole-style placement for dental implants.
You can rest assured that we always strive to be up-to-date with our technology, equipment and techniques, making your dental care effective and efficient.
MEET THE DOCTORS »
The Comprehensive Care You Want and Need
When it comes to your dental care, we don't believe in cutting corners. Every member of our team is extremely thorough in their approach to any form of treatment. No matter which of our dentists you see, you'll be given the time and attention to make sure your teeth are functional and aesthetically pleasing for years to come.
Since all ages are welcome here, you can feel confident that your entire family will have their needs well attended to with us.
Emergency Appointments Available
If you are having an emergency, you can ring us. It is our policy to see you on the day for an emergency dental visit. Know that we will look after you when you are in need!
Health Funds Accepted
We are preferred providers for a variety of common health funds. If you have questions about your cover or out-of-pocket expenses, contact our team now!

About Access Dental Services | 07 4638 2744