Invisalign® and Orthodontics
Advantage of Clear Aligners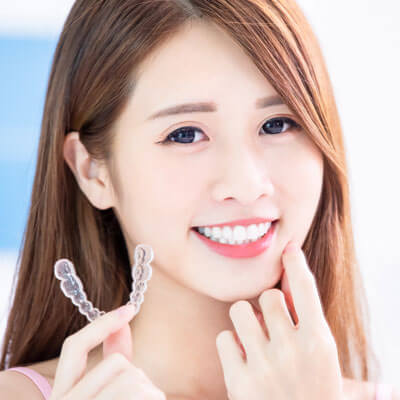 Clear aligners can help you attain straighter healthier teeth in as little as six months. Whether you want a new smile for an upcoming special event or are dreading the alternative (traditional metal braces), Invisalign® clear aligners may be the solution you've been looking for.
Invisalign technology allows dentists to help patients straighten their teeth more predictably and comfortably as compared to traditional (and outdated) dental solutions.
Clear aligners from Invisalign are backed by 20 years of research, over 900 patents and the world's largest 3D printing operation driven by data from over 7 million smiles.
Here are some great features:
Highly discreet and nearly invisible
Easily removable to brush or clean your teeth
Takes no longer (and sometimes less time) than traditional braces
Requires fewer visits to the dentist
Mobilises teeth gradually, potentially aiding in reducing discomfort
This product is an innovative form of braces that uses clear tray aligners created from a unique blend of plastic. These aligners are created uniquely to match the mould of your mouth and are used in progression to slowly and gently move your teeth into position.
T&Cs: Includes a consult and discussion, and answering questions only. Records, if agreed upon by the patient, will be chargeable. Services will only be provided if suitable and appropriate. Additional treatment may be recommended at an additional cost. Any cost or treatment will be discussed with you before being carried out.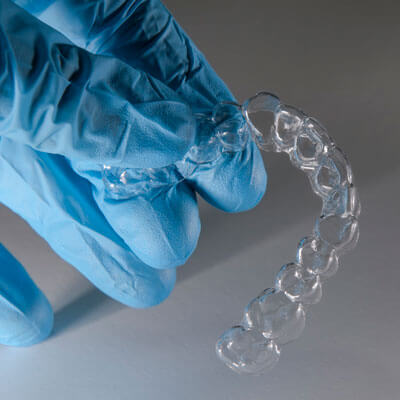 After being prescribed Invisalign by your dentist, they will take an impression of your mouth to have custom trays manufactured for your treatment. Invisalign will make a series of customised clear aligner trays. You will use these trays in successive order, replacing the existing tray with the next one in the progression every 1-2 weeks or as directed by your dentist.
The trays will need to be worn for around 20-22 hours a day to get the best results. However, you are allowed to remove them for eating, brushing and flossing.
Get Your Customised Care Plan
Contact Access Dental Services today to reserve an orthodontic evaluation for yourself or your child. Flexible payment options are available.
CONTACT US »

Invisalign® and Orthodontics in Toowoomba QLD | 07 4638 2744