Dr Akila Vithanage, D.Clin.Dent (UQ), Specialist Periodontist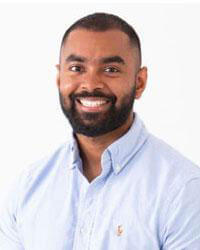 Dr Akila is a local, born in Windsor, NSW. He attended Baulkham Hills High School. His passion for healthcare led him to study Dentistry in Queensland to graduate with first-class honours. Dr Akila then returned to University to specialise in Periodontology concurrently through the University of Sydney and the University of Queensland.
Dr. Akila's Specialist Training
Currently, Dr Akila maintains his own private specialist practice in North Lakes & Toowoomba, and Inner West Sydney. He's also a Consultant Specialist at St. Vincent's Private Hospital and Cura Group Day Surgery.
Dr. Akila is also appointed as a panel member by the minister of health to the Queensland Health Ombudsman and works with AHPRA as a specialist in assisting with dental negligence cases.
Book an Appointment
Contact us today to schedule an appointment with Akila!

Dr Akila Vithanage | 07 4638 2744