Dr Akila Vithanage, D.Clin.Dent (UQ), Specialist Periodontist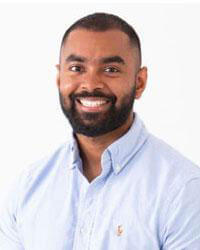 Dr. Akila is a local, he was born in Windsor, NSW and went to Penrith High School. His love for work in healthcare led him to study Dentistry in Queensland to graduate with first-class honors.
Dr. Akila's Specialist Training
Acknowledgment is given to the kind professors and staff who supported Dr. Akila at the University of Sydney (Westmead Hospital) & the University of Queensland (Royal Brisbane & Women's Hospital).
Currently Akila maintains his own private specialist practice in North Lakes & Toowoomba, and is a Consultant Specialist at St. Vincent's Private Hospital.
Dr. Akila is also appointed as a panel member by the minister of health to the Queensland Health Ombudsman and works with AHPRA as a specialist in assisting with dental negligence cases.
Book an Appointment
Contact us today to schedule an appointment with Akila!

Dr Akila Vithanage | 07 4638 2744