Crowns & Bridges
Crowns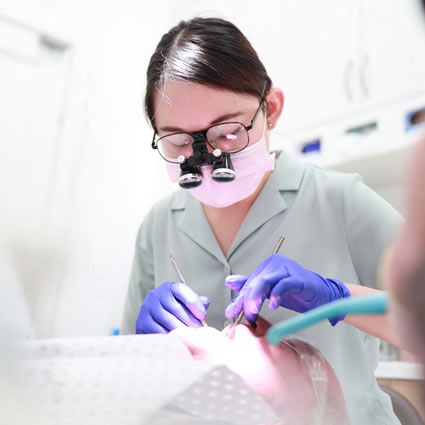 A crown is a full coverage restoration that is used on badly damaged teeth, teeth that have had a root canal or on top of a dental implant.
Crowns are made of a porcelain material allowing it to blend best with other teeth. A crown can make your teeth stronger and improve your appearance.
Most crowns last for several years with proper oral hygiene and preventive dental care.
Bridges
A dental bridge is made up of two crowns bonded to an artificial tooth in the middle. These three or four "teeth" form the "bridge" that is bonded into place to solve your missing tooth dilemma. It is made of tooth-coloured materials to match your other teeth.
Bridges can also be placed on top of dental implants to replace up to 4 or 5 teeth at one time.
Schedule an Appointment
Let Access Dental Services help improve your smile. Call us today to schedule an appointment.
CONTACT US »

Crowns and Bridges in Toowoomba QLD | 07 4638 2744