Dr Andrew Vongphakdi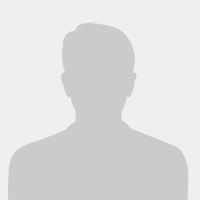 Dr. Andrew Vongphakdi is a general dentist renowned for his expertise in endodontics. With a rich academic background and a deep passion for advancing dental care, he has established himself as a trusted authority in the field.
Dr. Andrew's journey in dentistry commenced at the University of Queensland, where he earned his Bachelor of Dental Science (BDSc) degree in 1988. This foundational education equipped him with the fundamental skills and knowledge necessary for a successful career in dentistry.
Driven by a strong interest in endodontics, Dr. Andrew embarked on a postgraduate journey at Temple University in Philadelphia, Pennsylvania, USA, where he attained a Clinical Certificate of Endodontics and a Master of Science in Oral Biology in 1995. Dr. Andrew's professional interests lie primarily in the domain of root canal therapy and digital dentistry.
EXPLORE OUR SERVICES »

Over 30 years of dental experience in Australia and overseas, combined with his commitment to excellence in root canal therapy, has made him highly sought after for providing patients with the highest level of care and comfort.
Schedule an Appointment
Contact us today to book an appointment with Dr Andrew!

Dr Andrew Vongphakdi | 07 4638 2744