Jonathan White, Oral Health Therapist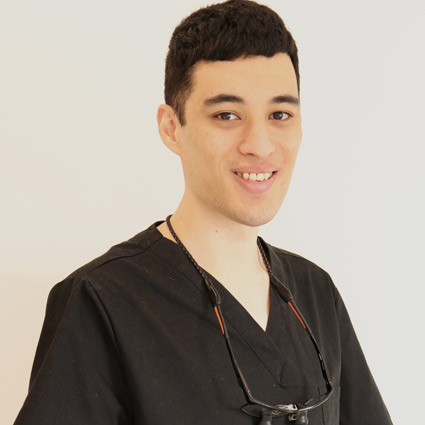 Meet our dedicated Oral Health Therapist, born in the scenic city of New Plymouth, New Zealand. Jonathan's passion for dentistry began after moving to Australia for High School. He pursued their dream at La Trobe University in Bendigo, Victoria, where he honed his skills and knowledge to provide top-notch dental care.
Passion for Kid Dentistry
Jonathan's special focus lies in children's dentistry. He firmly believes in creating positive early dental experiences to shape a lifelong commitment to oral health. With a compassionate and empathetic approach, He tries to make every visit an enjoyable and educational experience for young patients.
EXPLORE OUR SERVICES »

Book an Appointment
Contact us today to schedule an appointment with Akila!

Jonathan White | 07 4638 2744