Dr Christina Shin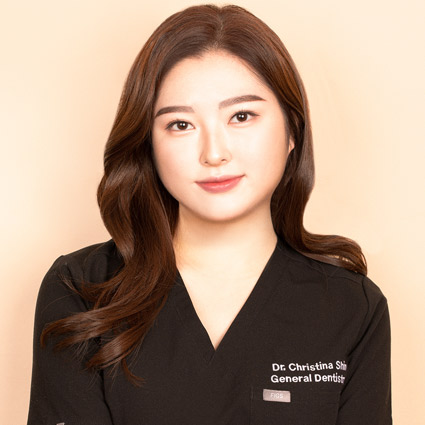 Dr. Christina Shin, a dedicated dentist, is committed to making a meaningful impact on people's lives through her profession. She finds great reward in improving her patients' oral health and values the unique connections she builds with them. Dr. Shin is drawn to the artistic and technical challenges of dentistry, where she infuses creativity into her work, whether crafting dental restorations or performing cosmetic enhancements. She takes immense satisfaction in witnessing the transformation in her patients' smiles and confidence, knowing that she has contributed to their improved self-esteem and overall quality of life.
EXPLORE OUR SERVICES »

Dr. Shin holds a Bachelor of Dental Science (Honours Class I) from The University of Queensland, Australia, graduating in 2021. She also holds a Bachelor of Pharmacy (Honours Class I) from the same institution, earned in 2015. Her commitment to professional development is evident as she has pursued various courses, including Restorative, Nitrous Oxide and Oral sedation, Avenue Dental Mini Residency, and Oral surgery.
Outside the Practice
Outside of work, Dr. Shin enjoys painting, crocheting, traveling, exploring great food spots, trying new cuisine, and shopping.
Schedule an Appointment
Contact us today to book an appointment with Dr Christina!

Dr Christina Shin | 07 4638 2744